Whole Home Sanitization
We now offer whole home sanitization throughout the air duct system.
• Takes just 5 minutes.
• We use safe and protective equipment.
• Nothing in your home is touched.
• Volusia and Flagler counties only.
Trusted by Thousands in
Dryer Vent

Cleaning Since 2001.
We Also Specialize in
Odor, Viral, and Bacterial

Remediation.
Veteran

Owned &

Operated
Se Habla Español
Serving Volusia & Flagler County for Over 20 Years.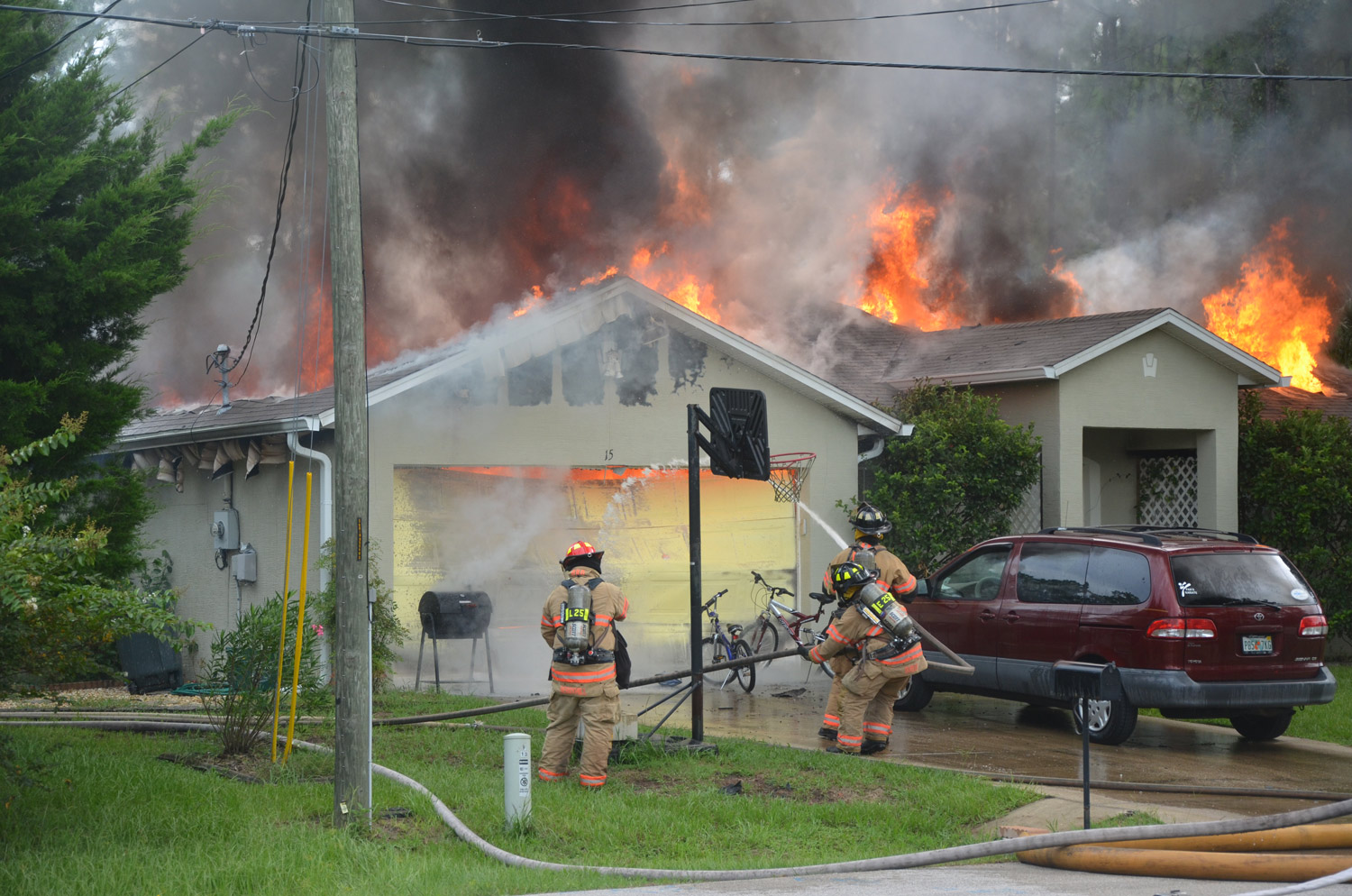 Dryer Vent Cleaning, is it necessary?
If you value your home and family, the answer is yes. The Federal Emergency Management Agency (FEMA) reports annually that there are over 2,900 dryer related fires, an estimated 5 deaths, 100 injuries, and $35 million in property loss each and every year, and this is just what gets reported.
Here at Chucks Ducts, we are a family owned and operated business that has a genuine interest in making sure that you and your family are properly safeguarded from becoming another statistic like in the picture to the left.
Cleaning your dryer vent is only part of the solution. Making sure to clean out your lint filter after each and every use will help to keep you and your family safe.
Inline fans we do not clean. These must be cleaned  in most cases every 6 months, but please consult your instruction manual.
Dryer Vent Cleaning
We clean all kinds of dryer vents, it doesn't matter if it is large, small, we have cleaned it all. We have been in the business for over 20+ years (since 2001) of experience, there is not a lot that we have not seen. The equipment that we use is made specifically for cleaning dryer vents. There are a lot of imitators out there, but only one true Chucks Ducts!
Our dryer was not drying properly so we went to a local appliance store. They recommended Chuck's Ducts to come and check the ducts on our house. With a quick phone call we had our appointment scheduled. They arrived on time and were professionally dressed and prepared. They removed all the lint from behind the dryer all the way to the roof cap. Now my dryer works better than the day I got it and my electric bill has gone down substantially. One of the employees showed me the amount of lint that was removed and I couldn't believe it! They gave me some safety recommendations – this should be down every two years!
Excellent Service!
Chuck just cleaned out our dryer vent from the dryer to the roof. You wouldn't believe the lint that came out of the vent. We use them once a year. We launder the terry cloth cleaning towels from our business at our home and they produce a lot of lint. I recommend their service to everyone!
Thanks Chuck!
Very knowledgeable and experience!! Just bought a house in port orange and had them come out. Night and day difference after they left!!
The guys showed up on time explained everything. Did a wonderful job and cleaned up after them self. If you need your ducts clean these are the guys to call.
Chuck and his helper cleaned our ducts yesterday.
..did a terrific job! I highly recommend them! On time, great work, cleaned up their mess as if it was their own home, and really nice people, to boot!
 😀 Thank you SO much!!
I am very glad that I had this company come out to my home. They took the time to go over things before and after they did the cleaning. My dryer vent which goes up thru my roof was so full of lint, I could of had a fire at any moment. My clothes are now drying so much better. Who knows how much extra money I spent on having to turn my dryer back on 3-4 additional times to get my laundry dry. I am very very happy with these guys. Very quick and efficient. Chuck also showed me a special air purifier that works to clean the air throughout my entire home. I am very happy with the results thus far. I highly recommend these guys. If you have never had your dryer vents cleaned, do it right away. The money you will save in the long run totally outweighs the spend for this service. Stop thinking about it and just get it done.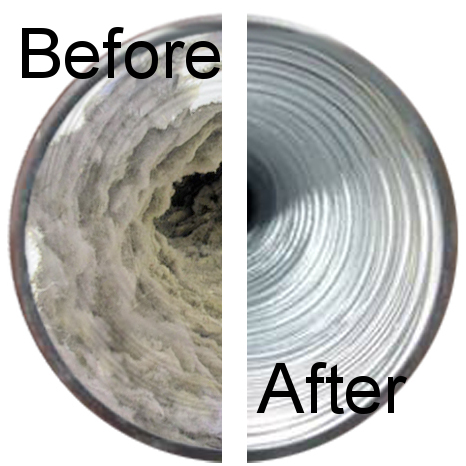 Dryer Vent Cleaning
Finding the right tool to do the job is just as important as finding the right professional to clean your dryer vents, and dryer ducts. Keeping your ducts clean will both save you time and money, by eliminating excess energy costs with having to dry your clothes on a longer cycle or even multiple cycles. If your dryer has already gotten to the point of having to run multiple cycles, you have already let it get too far along and should make an appointment right away with Chucks Ducts by calling (386) 212-1895.
Air Purifier & Surface Sanitizer
How serious are you about the air quality you and your family breathe? With air quality developed for the International Space Station, just one tiny dust particle is enough to wreak havoc throughout the entire environment. There is not another air purifier that is setup, and designed as effective as our FreshAir line of products. To learn more, click on the picture, or contact Chucks Ducts at (386) 212-1895.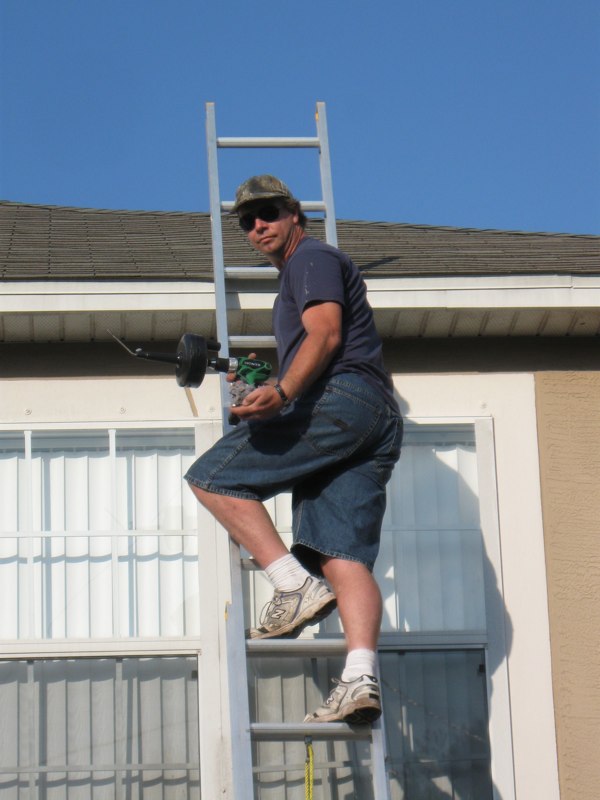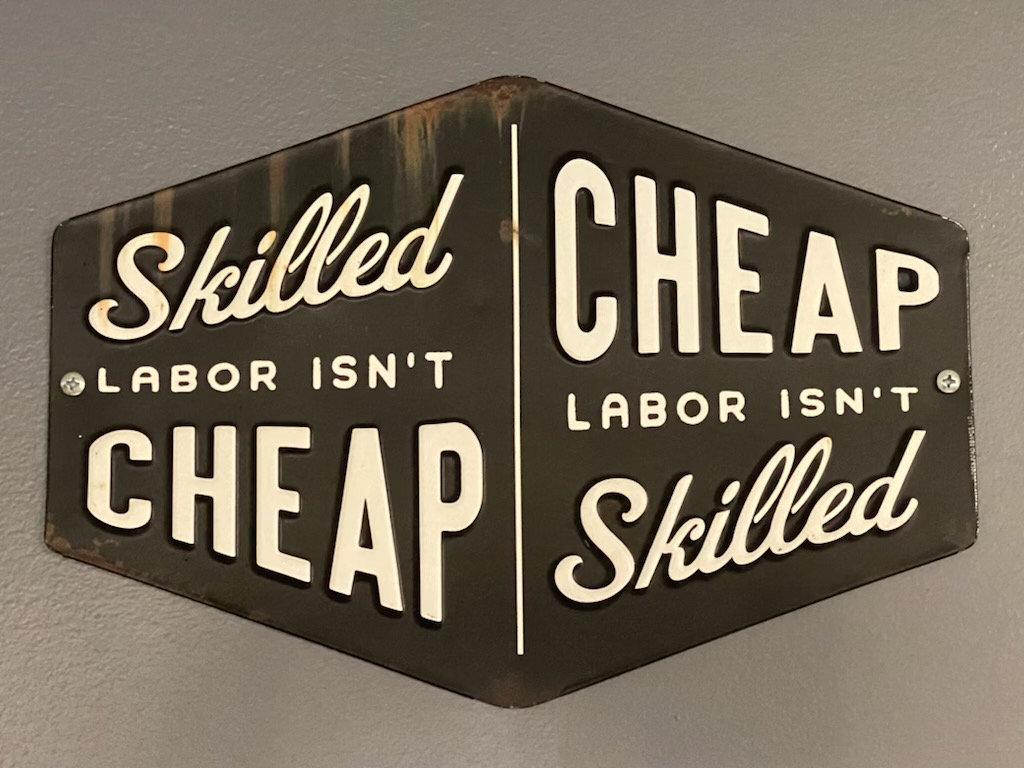 Full Service Dryer Vent Cleaning
Satisfaction Guaranteed